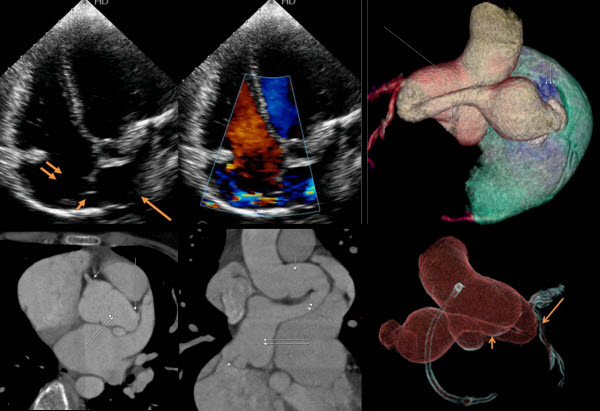 Multislice CT imaging of ruptured left sinus of Valsalva aneurysm with fistulous track between left sinus and right atrium.
praveenkumar pampapati, hejmadi tati gururajrao, srinivasan radhesh, hejjaji krishnamurthy anand, lokkur srinivasamurthy praveen
Abstract
Sinus of valsalva aneurysm is a rare condition arising from any of the three aortic sinuses. Among them, an aneurysm arising from the left coronary sinus is the rarest. Most of these cases were earlier diagnosed using echocardiography and conventional angiography. But with the availability of advanced imaging modalities like 64 slice cardiac CT and MR modalities, this condition can be accurately assessed noninvasively. We report a case of ruptured aneurysm originating from the left coronary sinus with a long windsock type of fistulous track between the aneurysm and right atrium evaluated by 64 slice cardiac CT imaging. This was later confirmed perioperatively.
Full Text:
PDF
Fulltext article
Interactive fulltext